Invisalign® Cost
MORE AFFORDABLE THAN YOU THOUGHT
At Ovation Orthodontics, there's no difference in the cost of Invisalign and braces – because it's the beautiful result that we're focused on…not the way we create that result. And we believe you should never have to choose between the best treatment available and something that fits your budget. That's why we offer a variety of payment options, including: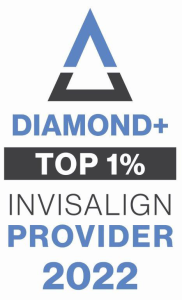 • 0% in-house financing for up to 2 years
• Courtesy discounts for payment in full
• Low-interest financing out to 60 months
• Plus, we accept most major credit cards
If your insurance covers orthodontic treatment, we're here to help you. Many insurance policies have a lifetime orthodontic benefit that is distinct from regular dental insurance. For your convenience, we will review your insurance to help you maximize your benefits. Once treatment has started, we will file your claims.
In our office, genuine Invisalign treatment is even available for some of the most complex cases. Your specific plan will be determined during your free consultation.